Updating the system
From BrainyCP
To update your BrainyCP hosting control panel to the latest version, go to the "Manage" / "System Update" section.
Updating the control panel can be done in two ways:
To manually update BrainyCP, click on the "Update Now" button in the "Current Updates" section.
To enable automatic panel updates, move the toggle button to "Enable" in the "Update Automatically" box under "Current Updates". After that, the control panel will be updated automatically: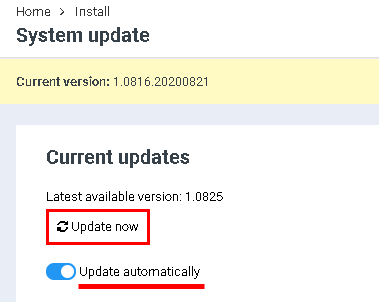 After clicking on the "Update now" button, the process of updating the control panel will start. Click on the "Details" button under the progress bar to see the details of the update: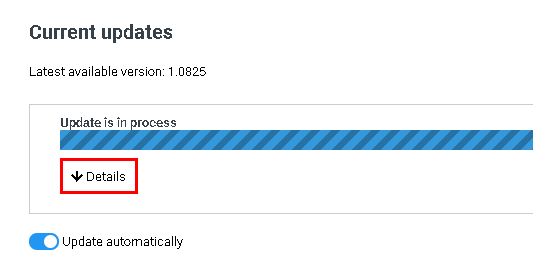 To hide the update details, click on the "Hide" button: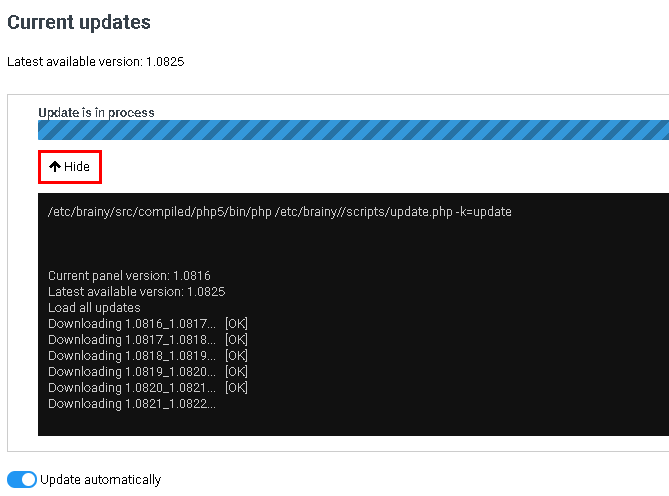 The "History" section displays information about each version of the update - what was fixed and / or added by the developers.