Manage DNS-zones
From BrainyCP
To add / remove / change a DNS zone, go to the "Name server" / "Manage DNS zones" section of the admin panel.
 
To add a DNS zone, fill in the fields in the "Add DNS zone" section (Pointer 1):
Select a user from the dropdown list.

 

Enter the DNS zone in the "Zone" field.

 

Enter the IP address in the "IP" field.

 
Click on the "Add" button.
As a result, the DNS zone will be added to the "List of user DNS zones" block (the list of user DNS zones is available to the administrator; the user sees only his own DNS zones). After checking the box "Show zones of all users", a block with a list of all available zones opens automatically (Index 2):
To select a specific user's DNS zone, select a user in the User Zones field.

 

To show the zones of all users, check the box next to "Show zones of all users".

 

To update the DNS zones cache, click on the "Update cache of DNS zones" button.

 
To change the DNS zone, click on the "Edit" button opposite it, to delete - click on the "Delete" button: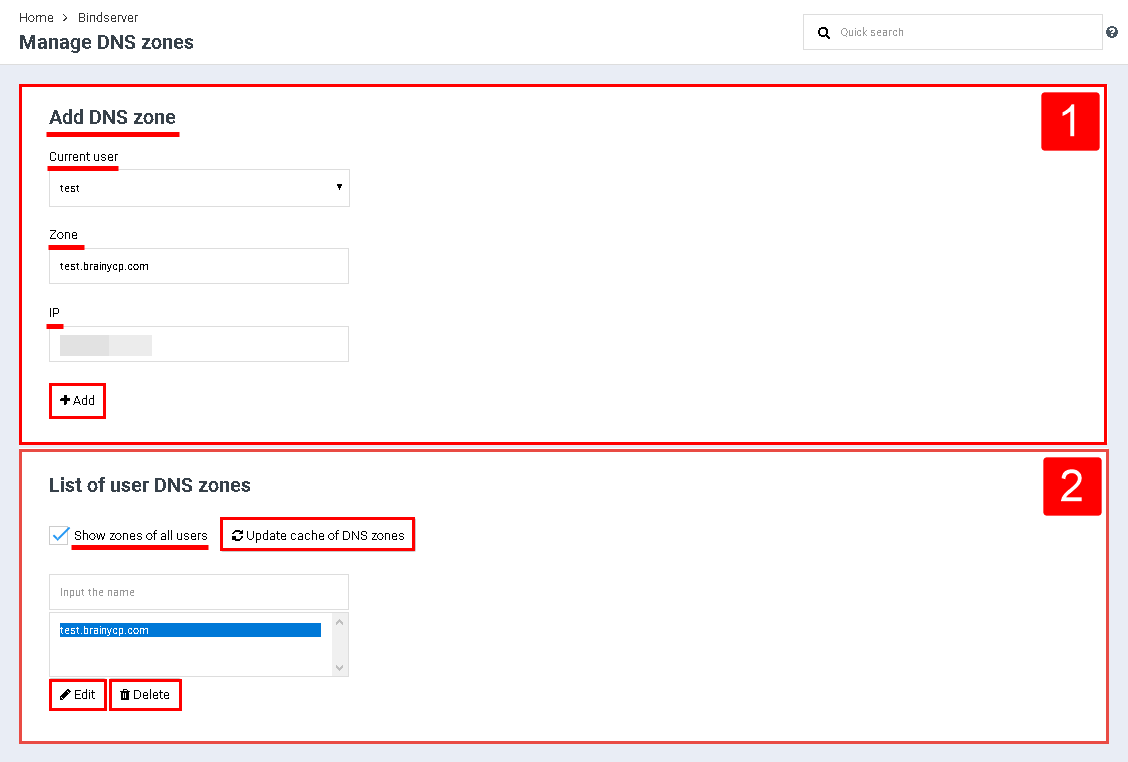 After clicking on the "Edit" button, the "Filezone" page opens, in which various settings are available: